We're still building this site, but wanted you to know what we do. We bring the cutting edge science of PEAK PERFORMANCE TRAINING to your business, sport, or artistic endeavor, right where you work, so you can have the winning edge and optimize yourself and your tasks. With over 30 years of experience with the best and the brightest, we bring NEUROFEEDBACK (your brain learns how to do its best), EXECUTIVE COACHING (we help you do your best), and CLINICAL PSYCHOLOGY (we help you get out of your own way) to you, at your office or on the phone, so you don't miss a moment of productivity.
Get the secret to amazing success, for yourself and your people!
Already used by top athletes and visionary businesspeople, rarely has this technology and expertise been available so accessibly.

Have this technology in your office or site whenever you want, consult on the telephone and save the commute to another office, and make changes for yourself and your employees or students using brain wave information and expert guidance quickly and easily.
You owe it to yourself to at least find out more.
Contact us to find out more about the Better Brains for Business Program, the Elite Athlete Program, and Polishing the Diamonds in the Rough (our community and non-profit services) at (202) 338-1185 or on the web at PamelaRudatPhD@MindandPerformanceEnhancement.com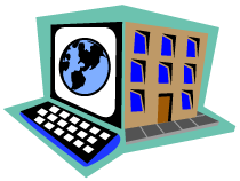 1629 K Street NW #300, Washington, DC 20006
Phone: (202) 338-1185